Call for Submissions Through March 14
Every two years since 1968, the AIA Long Beach / South Bay Chapter has celebrated outstanding architecture through its Biennial Design Awards Program. Our Design Awards Program recognizes achievements for a broad range of architectural works that elevate the general quality of architectural practice, establish a standard of excellence against which all architects can measure performance, and inform the public of the breath and value of architectural practice. To achieve these goals, the Design Awards Program seeks to recognize both Architecture and Interior Design.
This year to emphasize the important role that the built environment can play in mitigating the effects of climate change our chapter's Committee on the Environment (COTE) will also recognize projects that successfully integrate design excellence with environmental performance.
Also this year, to recognize the importance of the next generation of designers, the AIA Long Beach / South Bay Design Award Committee would like to introduce a category for student designs.
This program is proudly sponsored by
AWARDS
The jury will review the entries and will select projects for Honor, Merit or Citation award recognition. The jury shall have the sole authority to determine which and how many awards are justified in each category. Each entry is considered individually and is judged on the success with which it has met its individual requirements — not in competition with other entries. Jury decisions will be based solely on the materials submitted. The jury's decisions shall be final and not subject to review. No minimum or maximum number of awards has been established.
Each winner will be requested to submit a short video (2 minutes maximum) of their acceptance of their award. The videos will be shown at a virtual Design Awards event in late April or early May (TBD).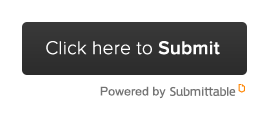 AIA Members Submission Fee: $250 Early-Bird pricing (February 1 – MARCH 7); $280 thereafter
Students Submission Fee: $25
SUBMISSION GUIDELINES
Note for Students: The guidelines for students is a modified version of the AIA guidelines. Download the Submission Guidelines for Students.
---
AIA MEMBER ELIGIBILITY
Projects entered:
May be submitted by any member of the AIA LBSB Chapter that had lead responsibility for the design of the project. The project may be located anywhere in the world. Affiliate members of one year or more are also eligible.
May be submitted by members of other AIA Chapters for projects that are within the boundaries of the AIA LBSB Chapter. (View AIA LBSB boundary map)
Must be completed or designed after January 1, 2016.
Entrants are encouraged to re-enter projects previously submitted if they did not win an award.
AIA LBSB Chapter members may also submit Non-Commissioned projects.
The Design Awards Program seeks to recognize achievements for the broad range of architectural works that AIA members are engaged. In that regard, awards are open to built and unbuilt works of Architecture, Interior Architecture, Urban Design, Sustainable Design, as well as those Architectural Details that exhibit exceptional architectural thought.
REQUIREMENTS SUMMARY
1. Project Submission
Projects must be submitted as one high quality PDF, landscape layout, 11 inches wide by 8.5 inches high. Do not include any reference to the firm name. Do not include the firm logo.
The PDF should be a maximum of 17 pages not to exceed 8MB (PDFs submitted that exceed 8MB will be excluded), and shall include:
Short Narrative (up to 100 words)
Long Narrative (up to 500 words)
Must indicate Commissioned or Non-Commissioned (Non-Commissioned is reserved for AIA LBSB members only and for students)
Scaled Plan / Plans
Scaled Site Plan / Plans
Minimum 6 and maximum of 12 Photos / Diagrams
2. Project Representation Image
JPG of the submitted project with Firm Name/Logo 800 x 800 px. Representation images will be exhibited on AIA LBSB social media platforms for marketing purposes.
3. Required Forms
Word document (DOC or DOCX) that includes Concealed Identification, Legal Disclaimer, Unpaid Intern Disclosure, and Photo Release (link below).
4. (Optional) Common Application for Design Excellence from the AIA COTE Top Ten Toolkit (see below for link to downloadable Excel spreadsheet)
The Common Application is based on the AIA's Framework for Design Excellence which seeks to inform progress toward a zero-carbon, equitable, resilient, and healthy built environment. These are to be thoughtfully considered by designer and client at the initiation of every project and incorporated into the work as appropriate to the project scope. The Framework is intended to be accessible and relevant for every architect, every client, and every project, regardless of size, typology, or aspiration.
https://www.aia.org/resources/6077668-framework-for-design-excellence
Note: This form should be completed to the best of your ability. It does not need to be completed in full. The Excel file is a separate upload and does not count against the total pages of your submission.
PROJECT SUBMISSION GUIDELINES
Each completed submission package must follow these guidelines:
PROJECT SUBMISSION LAYOUT GUIDELINES
Page 1
The first page should include the short project narrative of the project (up to approx. 100 words) which illustrates a concise and sharp picture through imaginative verbiage. Follow the summary with one clear graphic that best represents the project. Conclude Page 1 with the project information which should include: the type of project, completion date, commissioned or non-commissioned (available only to AIA LBSB members), and city in which the project is located.
Pages 2 – 3
The next two pages should include the long project narrative (up to approx. 500 words). This is basic information provided to the jury about your project and should not exceed two pages.
Describe your project as succinctly as possible.
Incorporate information about project intentions, program requirements, and sustainable design goals, if any. Include the context, program/scope, special challenges/unusual characteristics, and the solution/design of the project.
Explain all design achievement that demonstrates exemplary skill and creativity in the resolution and integration of formal, functional, and technical requirements.
Projects should reflect a strong sense of place, ecology, resource efficiency, history, and purpose as an integral part of demonstrated design excellence.
For preservation/restoration projects, provide the jury with pertinent information to differentiate between the original architects' work and the newly altered, preserved, or restored work.
Subsequent pages (up to a max. of 17 total pages)
These pages should include images, photos, diagrams, site plans, floor plans, and elevations. Photos must be clear with a suggested image resolution of 125 to 150 DPI.
Include both interior and exterior photographs that illustrate the complete project, including its relationship to its surroundings.
You may include composite images.
Site Plans may be drawn at any scale in any medium, but the scale and north arrow must be indicated clearly.
Floor Plans must clearly explain the solution.
Historic Preservation/Restoration Projects must include a side-by-side before and after photo.
Interior Architecture projects are required to include one exterior photo to give context to the project's surroundings.
NOTE: The required Representation Image with Firm Name/Logo are separate uploads and are the only document that will include the firm name/logo.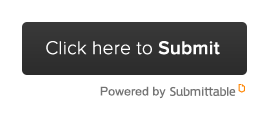 Questions? Please feel free to contact us at 562-989-1399 or via email.