DUE DATE EXTENDED! Now accepting applications through June 1, 2021, 11:59 pm
The members of the American Institute of Architects, Long Beach/South Bay (AIA LBSB), are pleased to provide this scholarship program to help support the education of future architects!
Three one-time $1,000 scholarships are available:
1. One for a 2021 graduating high school senior
2.       One for a current community college student seeking a bachelor's degree in architecture
3. One for an individual seeking a master's degree in architecture
Scholarship recipient needs to attend a National Architectural Accrediting Board (NAAB) accredited architecture school in the fall of 2021. (Please check with NAAB to confirm that your architecture school is eligible.)
All applicants should submit the application and requirements no later than June 1, 2021, 11:59 pm. All scholarships will be awarded at the discretion of the Scholarship Committee of the AIA LBSB.
AIA LBSB utilizes an online portal with Submittable for our scholarship program. There is no fee associated with our application portal. As an applicant, you will be required to create an account.  Once you create an account you may start the application. You may save it in draft form until you are ready to submit.
Requirements
Applicant must be one of the following: graduating from a high school or a current student at a community college seeking a bachelors degree in architecture; or undergrad (currently enrolled) or graduate of a university seeking a masters degree in architecture.
Proof of an offer and acceptance to a NAAB accredited architecture school for the fall 2021 term.
One PDF upload not to exceed 8 MB in size that includes all of the following:
Resume
A one-page typed outline that lists your accomplishments and experiences. Suggested items to include are contact information, awards received, courses completed, work experience, travel, extracurricular activities, interests and/or volunteer experience.
A "Why" Paragraph
In 100 words or less, explain why you want to become an architect.
Letter of Recommendation
One letter of recommendation from an instructor or non-academic source, excluding family members.
Examples of Work (Portfolio)
Include four (4) examples of personal artwork, drawings, graphics, photographs and/or architectural design projects. Applicants are encouraged to include diverse examples of their work; creativity in content and presentation is strongly encouraged. These examples should be in landscape format (11″ x 8.5″) so that the committee members may view them in full on a computer or TV monitor.
If you have any questions pertaining to this scholarship program, please do not hesitate to ask. Our committee members are here to help. Contact Kristine Hammond, AIA LBSB Executive Director, at kristine@aialb-sb.org or by calling 562-989-1399.
Thank you for your interest and good luck!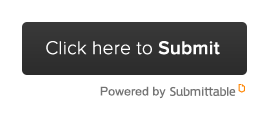 AIA LBSB does not provide any information pertaining to students to any outside parties. Anyone wishing to receive communications from AIA LBSB may subscribe below.
AIA Long Beach/south Bay
6444 E. Spring St., #269, Long Beach CA 90815
562-989-1399