Now accepting applications
The AIA Long Beach/South Bay Architect Registration Examination (ARE) Scholarship recognizes Associate AIA members early in their careers. It encourages them to complete the licensure process by covering the associated costs of becoming a licensed architect in California.
Up to four (4) ARE Scholarships will be awarded this year.
Prize
Up to $1,000 reimbursed over one year for expenses related to California architectural licensing, including:
Taking and passing each division of the ARE
Taking and passing the California Supplemental Exam
NCARB and CAB fees to establish records
Other Factors
Must submit proof of passing exams with a request for reimbursement.
Funds must be applied to expenses incurred within 12 months following the date the scholarship is awarded and up to approximately three months prior.
Recipients may apply and win the AIA Long Beach/South Bay ARE Scholarship up to two times in two consecutive years for a maximum of $2,000.
Receipt of other ARE scholarships and/or funding does not exclude one from receiving this prize.
Deadline
Applications for this mid-year opportunity are due by July 7, 11:59 pm Pacific Time. The awards will be determined by July 31.
Eligibility
California resident
AIA Long Beach/South Bay Associate Member in good standing
NCARB and CAB record holder in good standing or IPAL student
Applicants may have passed one or more divisions of the ARE but have yet to pass all divisions
*Applicants will be asked to include a copy of their NCARB Authorization to Test or a letter verifying their IPAL status to show proof of scholarship eligibility
Submission Requirements
Submitted as a single PDF document (not to exceed 10 pages)
Landscape orientation (Tabloid 17" x 11")
Size limit: 10 MB (website links will not be accepted)
Page 1: Resume
Page 2: Nomination letter on letterhead from an AxP mentor or supervisor, or an AIA member in good standing
Page 3: Essay response, no more than 1-2 page(s) in 12-point font
Pages 4-10: Design Portfolio (may include an additional letter of support)
Portfolio may include examples of current or past school projects
It can include personal projects (option to have portfolio include more than architecture: It can consist of art (painting, sculpture, photography, or a reference to film, music, dance, etc.)
It can include current or past examples of professional work and a description of your role on the project (if it is associated with a firm or company you worked for, a reference to the company must be provided)
Essay Question
Your essay should respond to the following question:
What are the benefits and opportunities of becoming a licensed architect in California?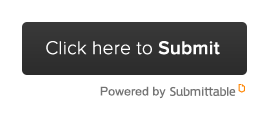 AIA LBSB utilizes the Submittable platform. You will be prompted to set up a log-in in order to submit.
Winners will be notified by July 31
Thank you and good luck!