About the Design Awards Program
Every two years since 1968, the AIA Long Beach/South Bay Chapter has celebrated outstanding architecture through its Biennial Design Awards Program. Our Design Awards Program recognizes achievements for a broad range of architectural works that elevate the general quality of architectural practice, establish a standard of excellence against which all architects can measure performance, and inform the public of the breath and value of architectural practice. To achieve these goals, the Design Awards Program seeks to recognize both Architecture and Interior Design.
To emphasize the important role that the built environment can play in mitigating the effects of climate change, our chapter's Committee on the Environment (COTE) will recognize projects that successfully integrate design excellence with environmental performance.
2023 JURY
AWARDS
The jury will review the entries and will select projects for Honor, Merit, or Citation award recognition. The jury shall have the sole authority to determine which and how many awards are justified in each category. Each entry is considered individually and is judged on the success with which it has met its individual requirements — not in competition with other entries. Jury decisions will be based solely on the materials submitted. There will be no site visits. The jury's decisions shall be final and not subject to review. No minimum or maximum number of awards has been established. Entered projects may also be eligible for additional accolades including excellence in sustainability and excellence in custom residential design.
AIA MEMBER ELIGIBILITY
Projects entered:
May be submitted by any member of the AIA LBSB Chapter that had lead responsibility for the design of the project. The project may be located anywhere in the world. Affiliate members of one year or more are also eligible.
May be submitted by members of other AIA Chapters for projects that are within the boundaries of the AIA LBSB Chapter. (View AIA LBSB boundary map)
Must be completed or designed after January 1, 2018.
Entrants are encouraged to re-enter projects previously submitted if they did not win an award.
Categories:
The Design Awards Program seeks to recognize achievements for the broad range of architectural works that AIA members are engaged. In that regard, awards are open to built and unbuilt works of Architecture, Interior Architecture, Urban Design, Sustainable Design, as well as those Architectural Details that exhibit exceptional architectural thought. Projects may be submitted in one or more of the following categories:
Early Bird Registration: $250 January 23 – February 19
Late Registration: $280 February 20 – March 6 EXTENDED TO MARCH 10, 5PM
Last Day to Submit: March 13, 11:59 pm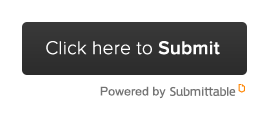 This program is proudly sponsored by
Contact us about awards gala sponsorship opportunities